For starters heres:-?,Dave Roberts,TC,? in 1973?
But...WHO are the girls??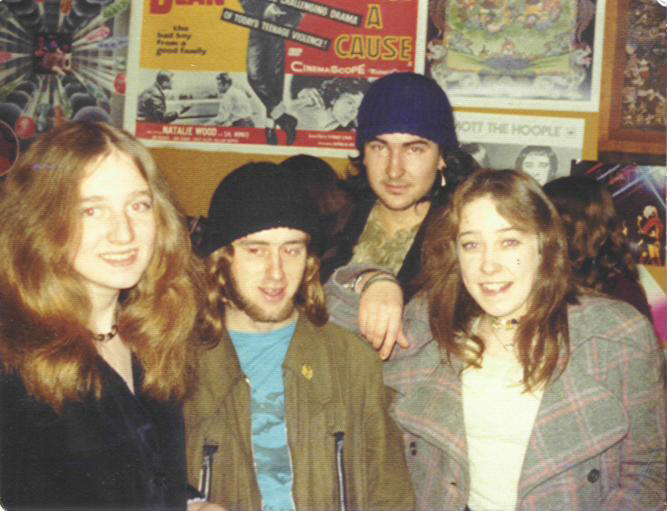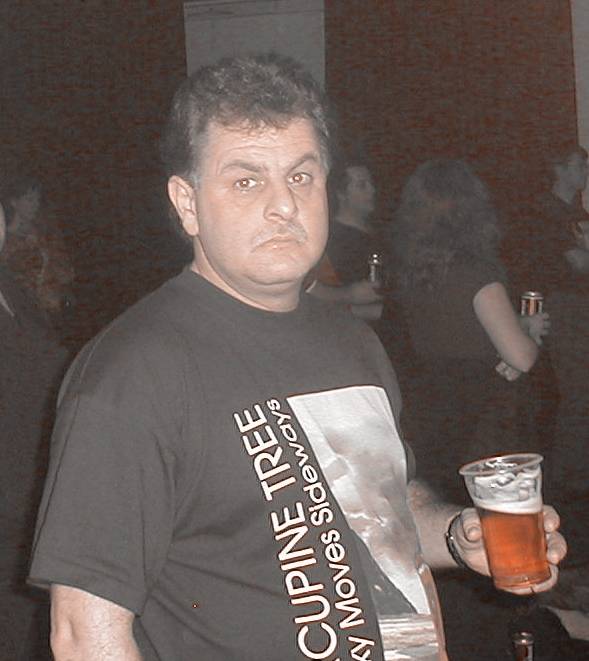 Heres Arfa...some things never change..see his hand!!taken November 2000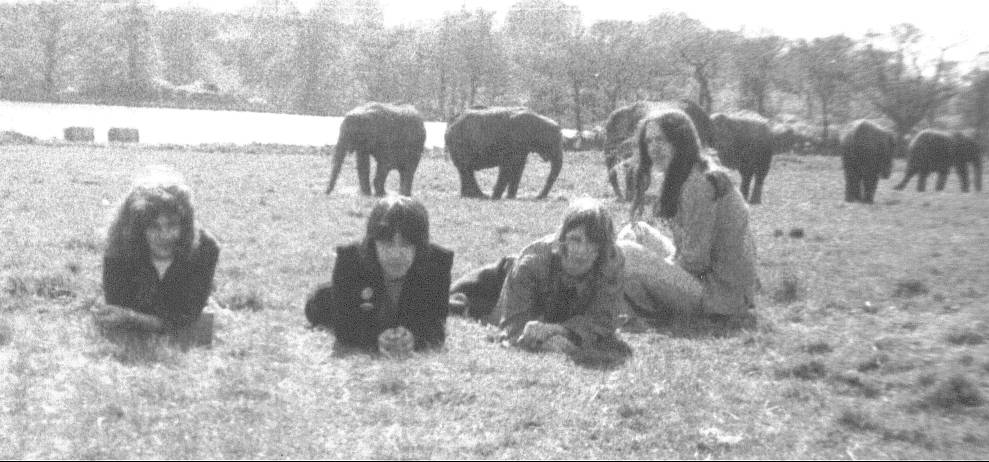 ABOVE:-
Summer '75 ..Arfa ,Ste Platt,Cass and ME.(plus some elephants)
Below:-
The "reunion" 11 11 01 Ye Cracke pub Liverpool.Suz attended by phone due to illness ...Get well soon !! Pictured r-l Dave Roberts,Arfa,Phil,Me!!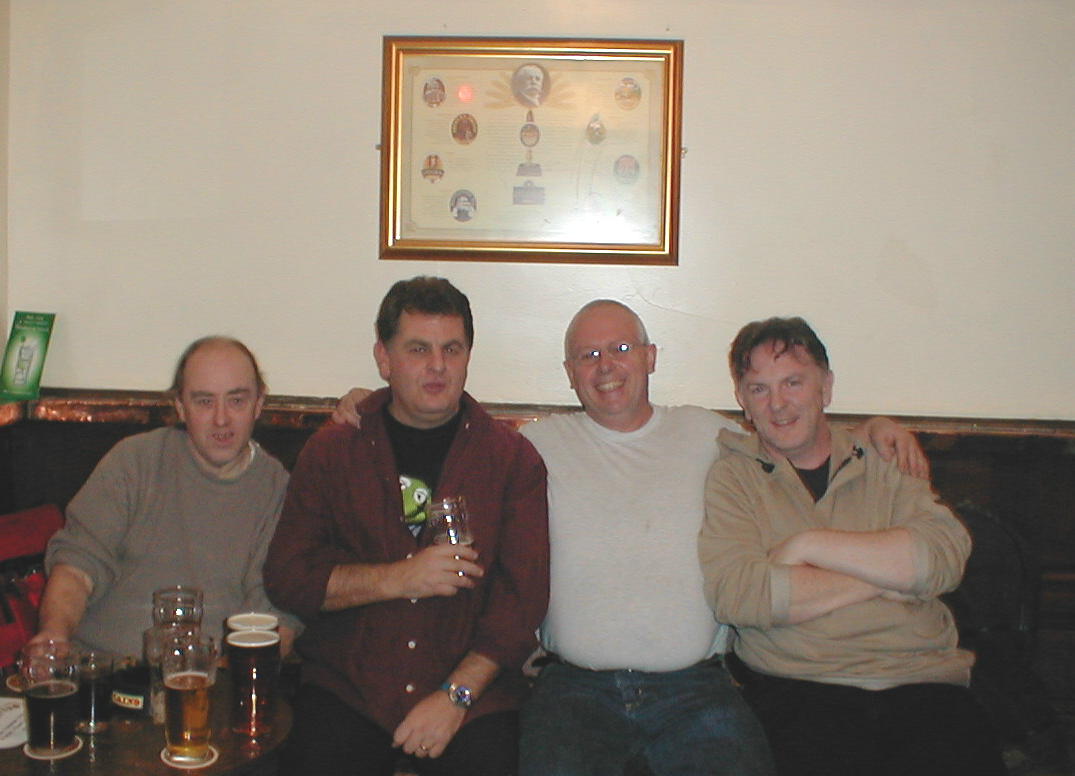 Below:-
Se and Ste Platt,Cass and Clive..Motorhead at the Empire '79
Not the Stadium but the spirit survived.

And heres Dave in November 2000.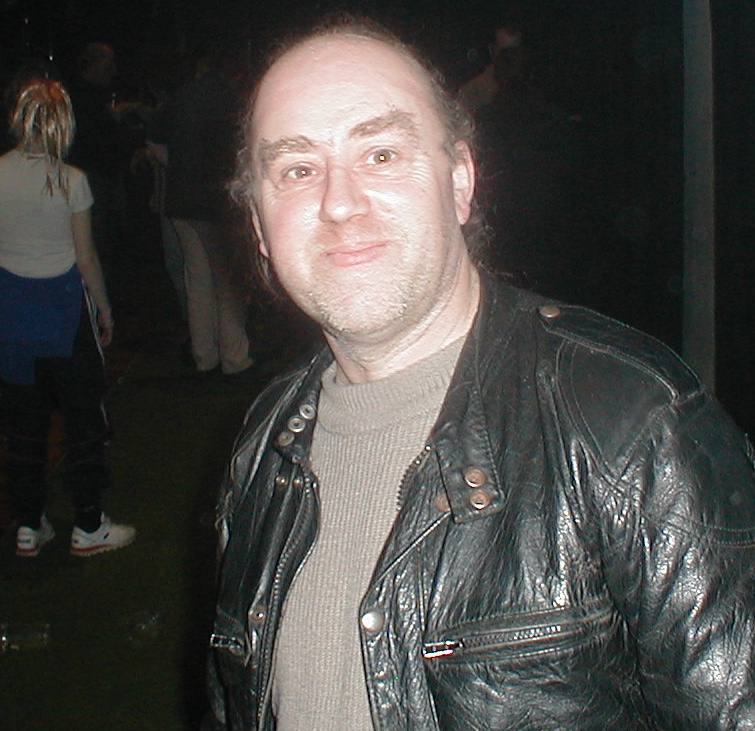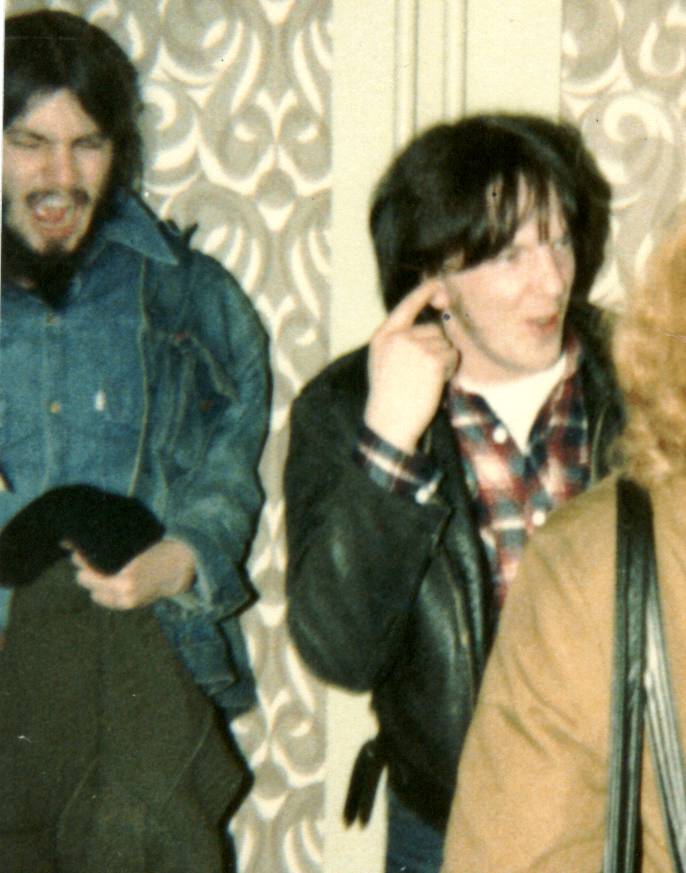 Remember this reprobate?No not me..Clive Little..Noise machine of Widnes ex Vicious and Void lead singer and flautist(and piss artist) and now we find him below with his latest project,the Widnes based "Pond Dwellers".