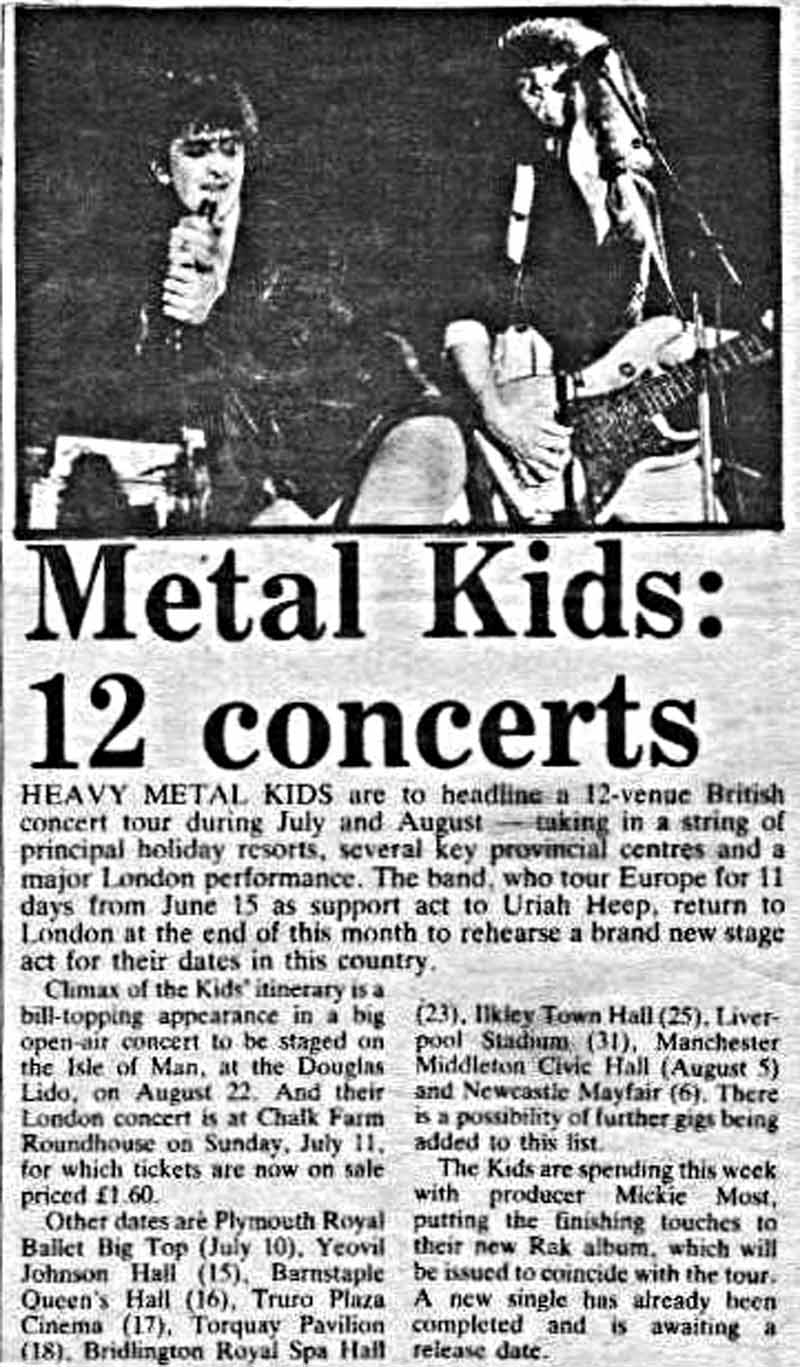 A REVIEW OF SPACE RITUAL CD.....(Thanks to Amazon.com)
Reviewer: nick g black from London, England United Kingdom
I last heard this album nearly 30 years ago before buying it a couple of weeks past. Remembered it as dense, swirling, and a little lumbering in places. Duh.
How memory can play tricks on you! This is a monster of an album, a near-unremitting wall of sound, the famous sonic assault of Hawkwind... and what strikes me after all these years is how utterly different it was and is from any of HW's long-dead contemporaries.
The first surprise is the relentless excellence of the rhythmn section - a furious Simon King on drums matched with the gutsy prowess of Lemmy. What a pair! They drive, again and again, the band to new frenzies. Then add the odd, twisted words of Bob Calvert and the final ingredients - the whizzes, blurps, fizzes, screams, crackles which was the emerging synth section of the aptly named DikMik and Del Dettmar. Oh yes and a certain Dave Brock as well.
The CD is simply staggering. The heart of it is a wonderful, eiree Seven by Seven .. play it first if you want to know what this band is like. Orgone Accumulator is as fresh sounding now as it was then. Just don't expect any soft moments.
This is the finest moment of HW, a band truly unlike any other. What was to come lay unknown ahead of them, but at the time of these shows the band were earning enormous critical and commercial plaudits.
The bonus tracks here include a fairly truncated "shouldn't Do That".. ah, the soundtrack to a misspent hippie youth.
Get it now!!
WELL !..he was probably at Brixton,however the memory remains for those of us lucky enough to have been there..what a day!!!!!!! Surprisingly I remember it fairly well.and the "Bano" claimed to have led the cheers on the album.....how the hell his brain would have remembered that I do not know ..miss the old sod!!!!
Lou Reed Poster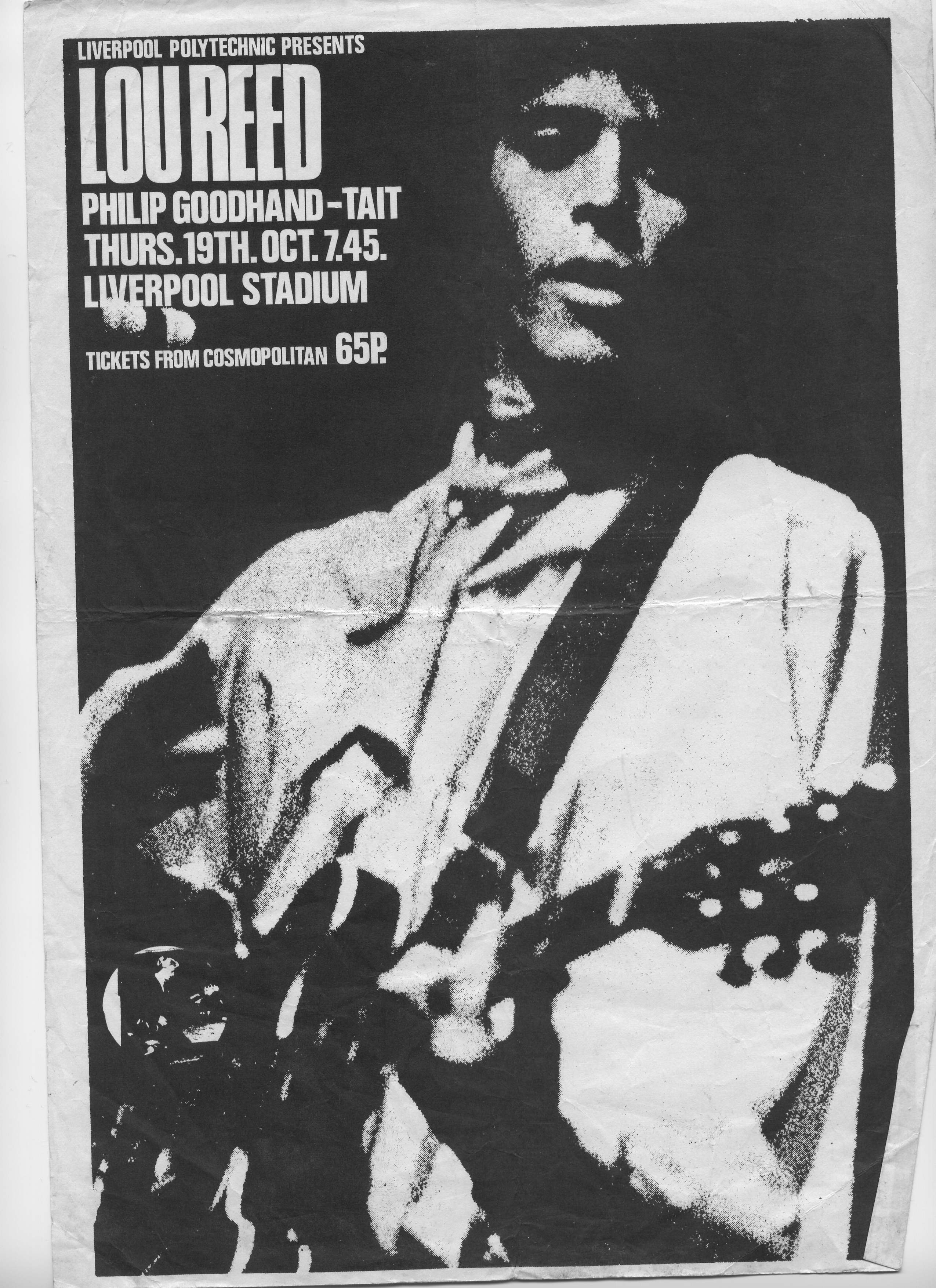 Thanks to Rinos Frank Zappa pages ..set list :-
11 Sep 1973, Liverpool Stadium, Liverpool
Brown Shoes Don't Make It, Cosmik Debris, Village Of The Sun, Echidna's Arf, Don't You Ever Wash That Thing?, Eric Dolphy Memorial Barbecue, Kung Fu, Penguin In Bondage, Exercise #4, Dog Meat, RDNZL, T'mershi Duween, Willie The Pimp, King Kong, Son Of Mr Green Genes, The Hook