Who Has Turned up.Reunion News.Gigs Coming Up Of Interest.
Stadium site...Where the doors were Feb 2003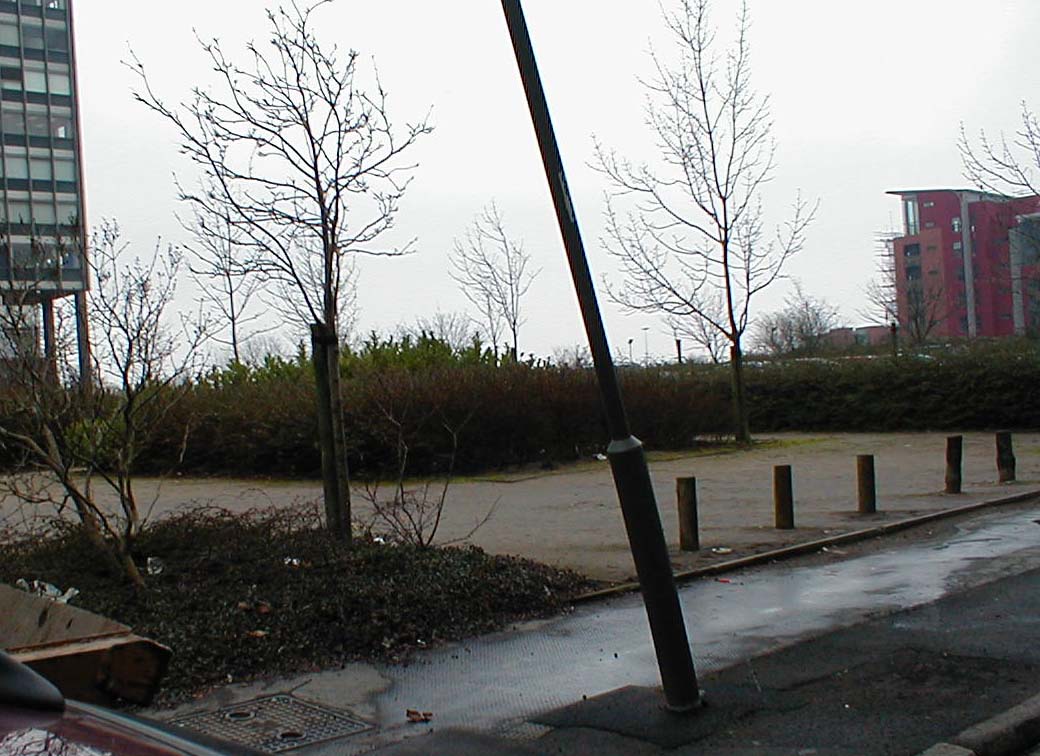 Looking up towards the entrance..WHERE IS IT???
The one the only CROSS KEYS ..HOORAHHH !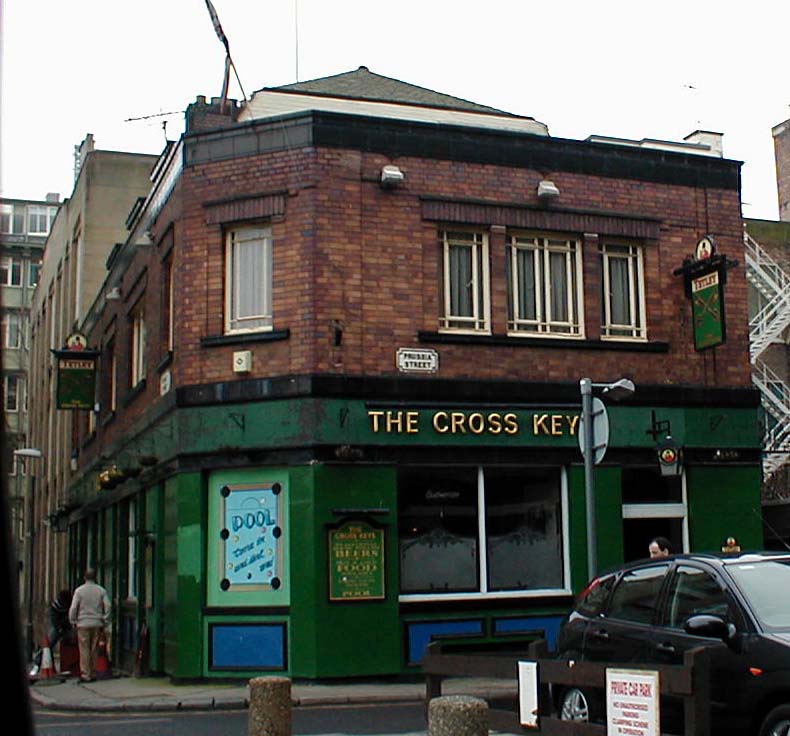 I wonder if I am still barred out??
FIRST THINGS FIRST...3,500 was a house record at The Stadium. So where are you all? Heres who I know where they are as it were:
Me - Gateacre. Bano - The Other Realm. Arfa Hughes - Kirkby in Ashfield. Dave Roberts - Wirral. John "Mac" Mcaleavy - The Other Realm. Phil Jurek - St Helens. Pete Young - Wallasey. Phil Lowton - Rainhill. Karen (Maddocks) Lowton - moved. Bev Lowton -also moved. Myke Crombleholme - Bebington . Sandra Compston - Tring. Dave Dignum - France.
Ian Hunter - Warrington. Steve Power - Adare (Eire). Jackie Chorley- St Helens. Dave Treble - London. Jamie Presland - London. Dave Ellis - Whiston. Paul (Cass)Cassidy - Rainhill. Alan Atkinson - Allerton. Barbara Shields - Liverpool. Heidi Freudenthal/Johnson - Warrington. Cheryl Downes - Huyton. Sue Larty - Liverpool. Lori Larty - Oxton. Carol Jeffrey - Scotland. Karen Elliot - Merseyside area. Danny Donovan - moved. Paul (Suz) Sullivan - (The other realm). Matt (Mole) McDonald - York. Alan Lockett - Sydney, Australia . John(JL)Davies-Holmfirth. Steph Sim - Holmfirth. Col Davies-Sheffield. Paul(Paddy)Padmore - Bradford. "Mad" Clive Little- Warrington. Carol Duggan - Warrington. Phil Langman- Donegal. Jon Kirkman- New Brighton. Dave(Skull)Williams - Liverpool. Tom Gould - Kensington?. Dave Orrett - Chapel en le Frith. Russ Reid - New Brighton. Joan Bimson - Southport. Dave Davies - Northern Alberta ,Canada. Tommy Donovan - Ainsdale. Paul Blinkhorn - Northampton. Mike Hughes - York. Chris Stevens - Liverpool. Neil Mitchell - Mexico. Timo Griffin - Whalley Range. Julie (O'Reilly) McColl - Formby. Dave ( the yank) Hertel - The Other Realm. Steve Hertel - Rochdale. Alan Powell - Wirral. Mike"Fish"Hornby-Warrington. Wally C - Crosby. Robert Sharrock - Leeds. John"Bruce"Martin -Falmouth. Steve "Steph" Seddon - Widnes. Gill Picknett - Kings Lynn. Rob Dodgson - Runcorn (the posh bit..wheres that??). Graham Robertson - Windsor, Rob Dobie - Runcorn. Keith Lamb - Winstanley. Elaine Hill - London. Fran Mcmanus - Wirral. Rob Pinguey - Liverpool. Hilary Dron - Gateacre. Steve Glaysher - Crosby. Lynn (Jones) Glaysher - Crosby. Yvette Lewis- Walton. Rita Pike - Crosby. Barry Williams - Bebington. . Martin Jones - Wirral. Keith Wharton - Liverpool. Rob Dobie - Runcorn. Steve O'Connell - Runcorn. Collette Campbell - Allerton. Brian Netherwood - Thingwall. John Savage - Goldborne. Andy Jones - Wirral.
So theres a few missing!! Anyone I have missed, let me know... I am not psychic...psycho yes Psychic ..no
GONG..Widnes concert 27 10 01
Took my eldest daughter Holly (12) to see this.It was visually like watching granny on acid ..yes !! Musically they soared as much and are as spaced out as they ever were.They were absolutely brilliant.Two photos here from the gig!!
Below:-
Hawkwind back in Liverpool on 11 11 01.They were back to their very best on this night,I also saw them in Nottingham recently where they simply went through the motions.
Peter Hammill - The Lowry 16 02 2003...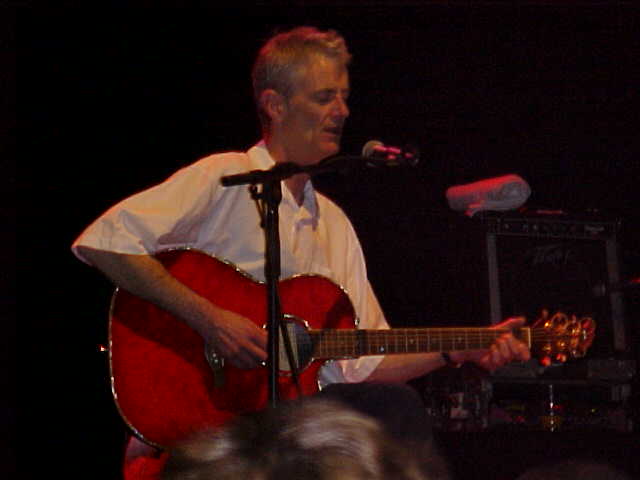 Hmmm for afficionados only I fear!
SOUNDS :- Have you any tapes Cds or owt.......from the Stadium?Let me know. I have recently obtained a Hawkwind CD ..rather poor quality but its the Stadium all the same!